Lifetime Solar Monitoring is included on all proposals
Why not purchase solar at the lowest cost per watt?
The cheapest price per watt is usually just that. The lowest cost solar materials are rarely, if ever, the best. We went into solar to install the very best solar materials available. Our customers and solar manufactures love our beautiful solar energy system designs.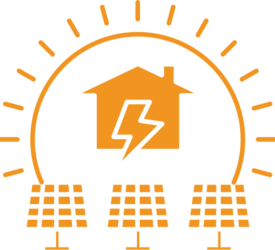 Why only microinverter systems?
Dangerous high voltage DC solar has many drawbacks like a single point of failure issues. None with Enphase. Most other systems only come with 10-year warranties. Our Enphase systems come with a 25-year warranty covering parts and labor. Solar is much safer and reliable with Enphase microinverters.